Deep Foundation Load Testing Equipment and Services
Drilled Shaft, ACIP and DDP Load Testing
Deep foundation load testing is all we do. We specialize in bi-directional static load testing or BDSLT. The basic load test hasn't changed much since its initial development centuries ago. The deep foundation load test received its first major US national Standard in 1950 as ASTM published ASTM D-1143 that year. In the late 1980's Dr. Jorj Osterberg developed and then patented the bi-directional load test which became known as the O-cell test1. LTC's founders were there near the beginning. More recently they helped ASTM develop a new Standard, specific to bi-directional load testing, ASTM D-8169 (2018).
LTC has provided load tests and load testing equipment and services to many of the country's premier general contractors, ACIP and drilled shaft contractors and Engineers including Archer Western, Keller, Russo, the de Moya Group, Terracon, Ferrovial, Dragados, ABE Enterprises, Flatiron, Universal Engineering (UES), D&S Engineering Labs, Michels, Jacobs, AMEC, GES, Drill Tech Drilling, Case Pacific, Hart Crowser and many more. What do they say about us? See some selected testimonials here. More references available upon request. LTC's founders have worked with pretty much everyone else over the years with previous load testing companies and with various deep foundation organizations.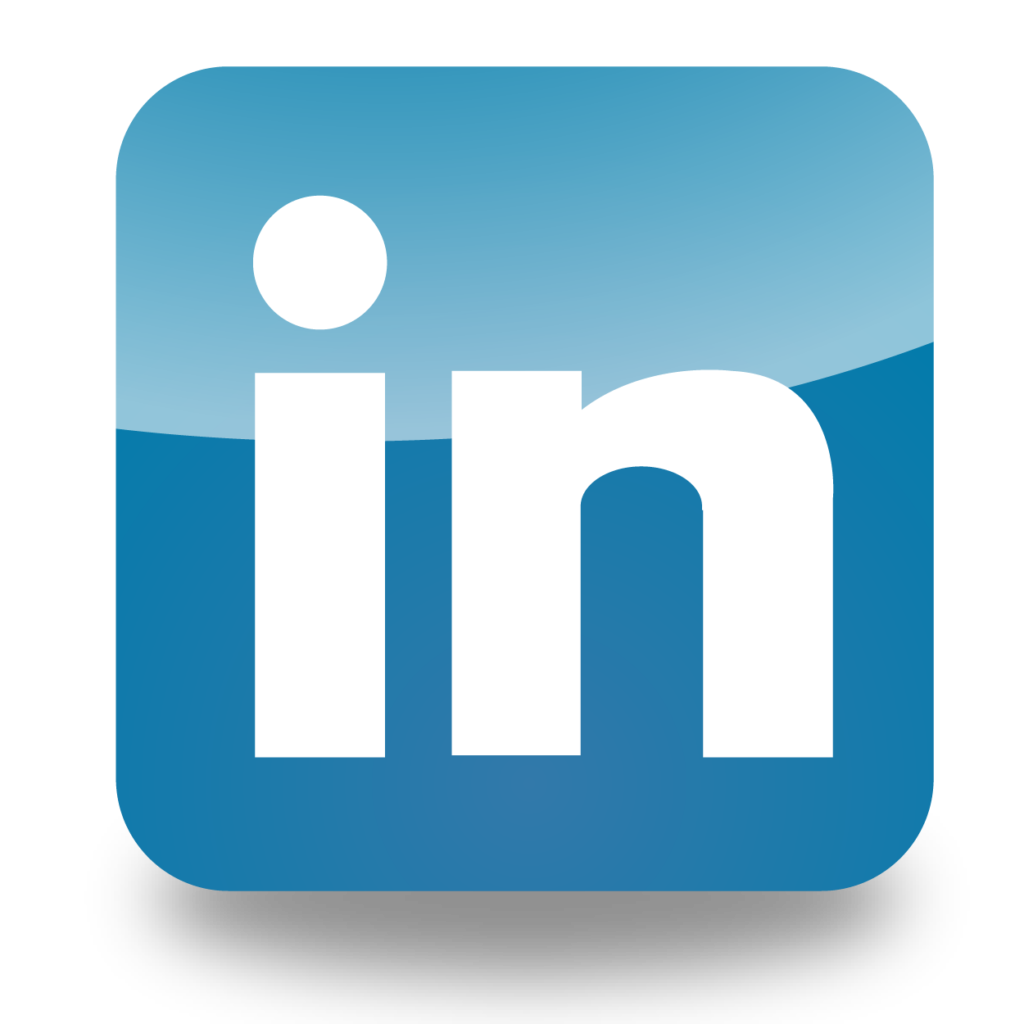 <== Check our Linkedin page for the most current information.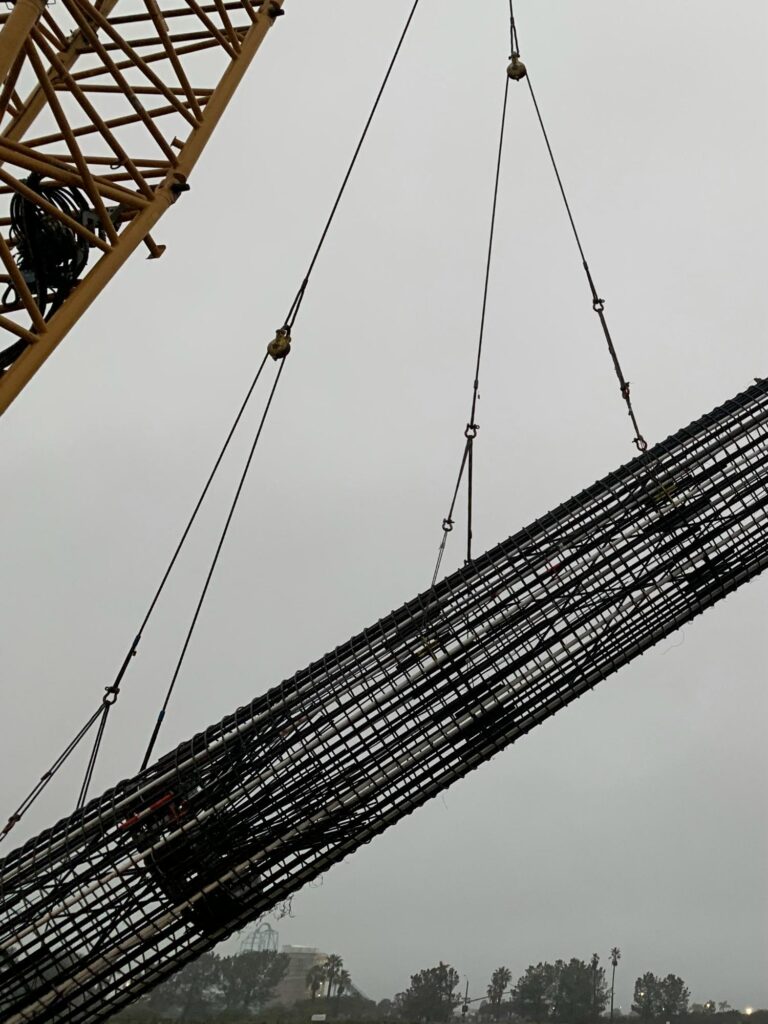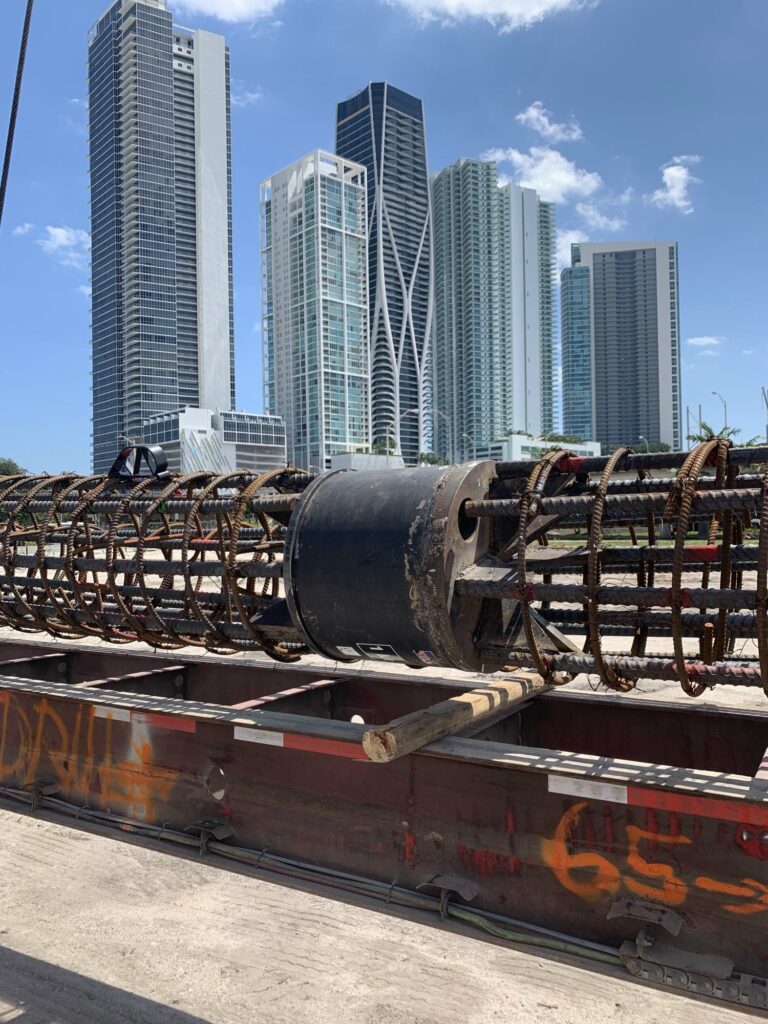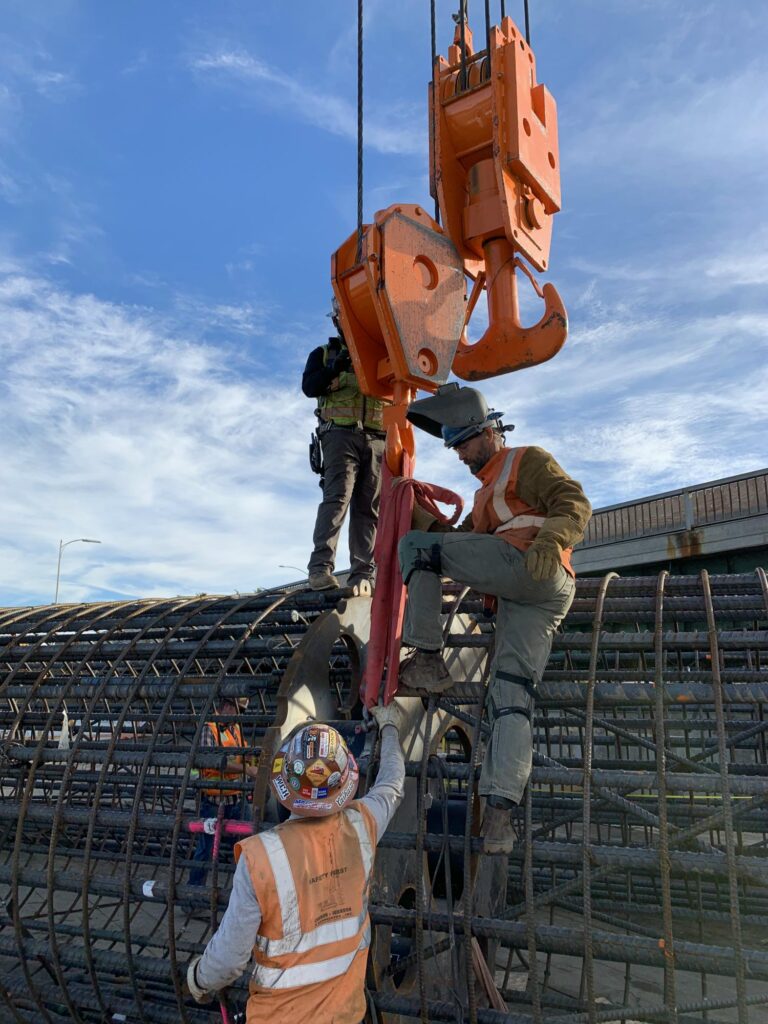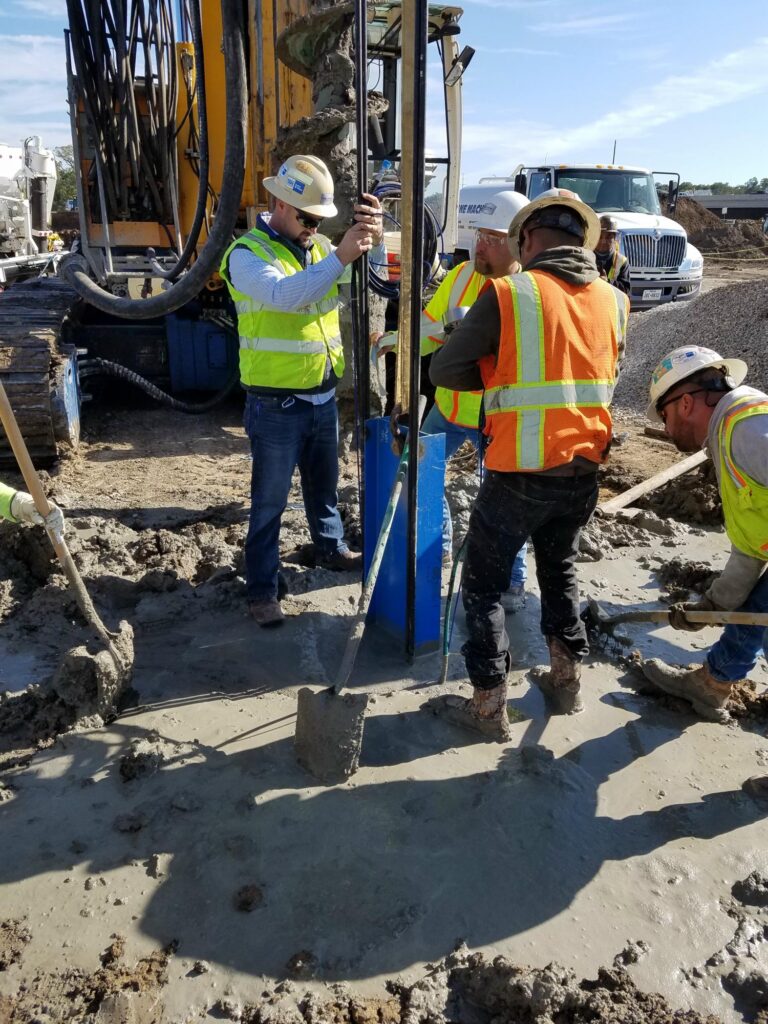 Deep foundation load testing shouldn't be expensive or difficult. We make sure they aren't while reducing risk, scheduling delays and managing sustainability. Our load test method also reduces the impact on the planet, often substantially. Our hydraulic fluid is pure water and there are minimal manufacturing and construction steps. Not only do our projects consume significantly less steel, concrete and reduce carbon emissions, the results of the testing may result in orders of magnitude more as foundation systems are economized.

Environmentally Friendly and Efficient Deep Foundations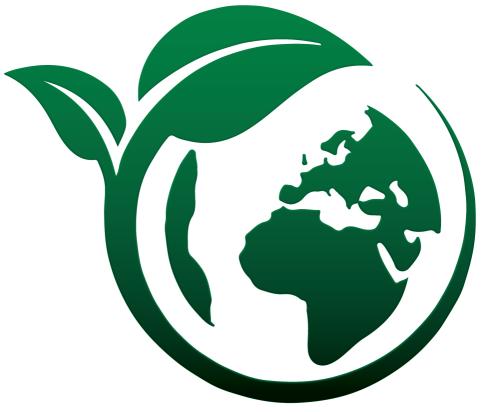 ---
Bi-Directional Static Load Testing (BDSLT)
Bi-Directional Static Load Testing (BDSLT) is the industry-recognized premier method for determining the load-bearing capacity of deep foundations. Our jacks apply the load directly to the bearing strata of a deep foundation (the lower segments of shear plus the base). It is the safest and most efficient method of load testing, using a single deep foundation element as its own reaction system and keeping all load energy deep underground.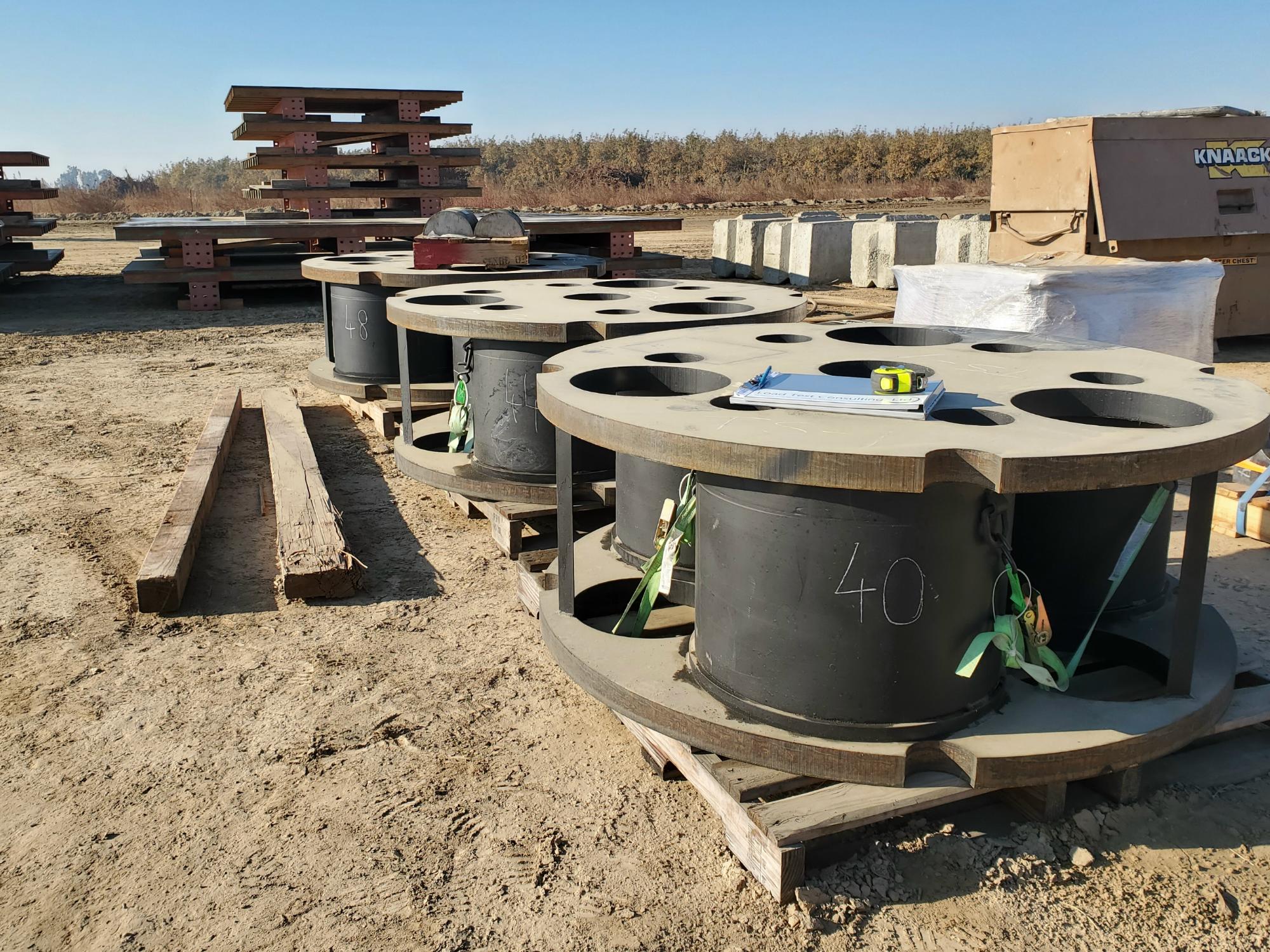 Bi-directional load testing takes less time and reduces risk compared to traditional top-down static testing. The test program may require one drilled shaft or ACIP pile instead of 5 (or 10 if a tension test is also required). LTC provides the best combination of experience and value. We are the only company in the US whose primary business is bi-directional load testing.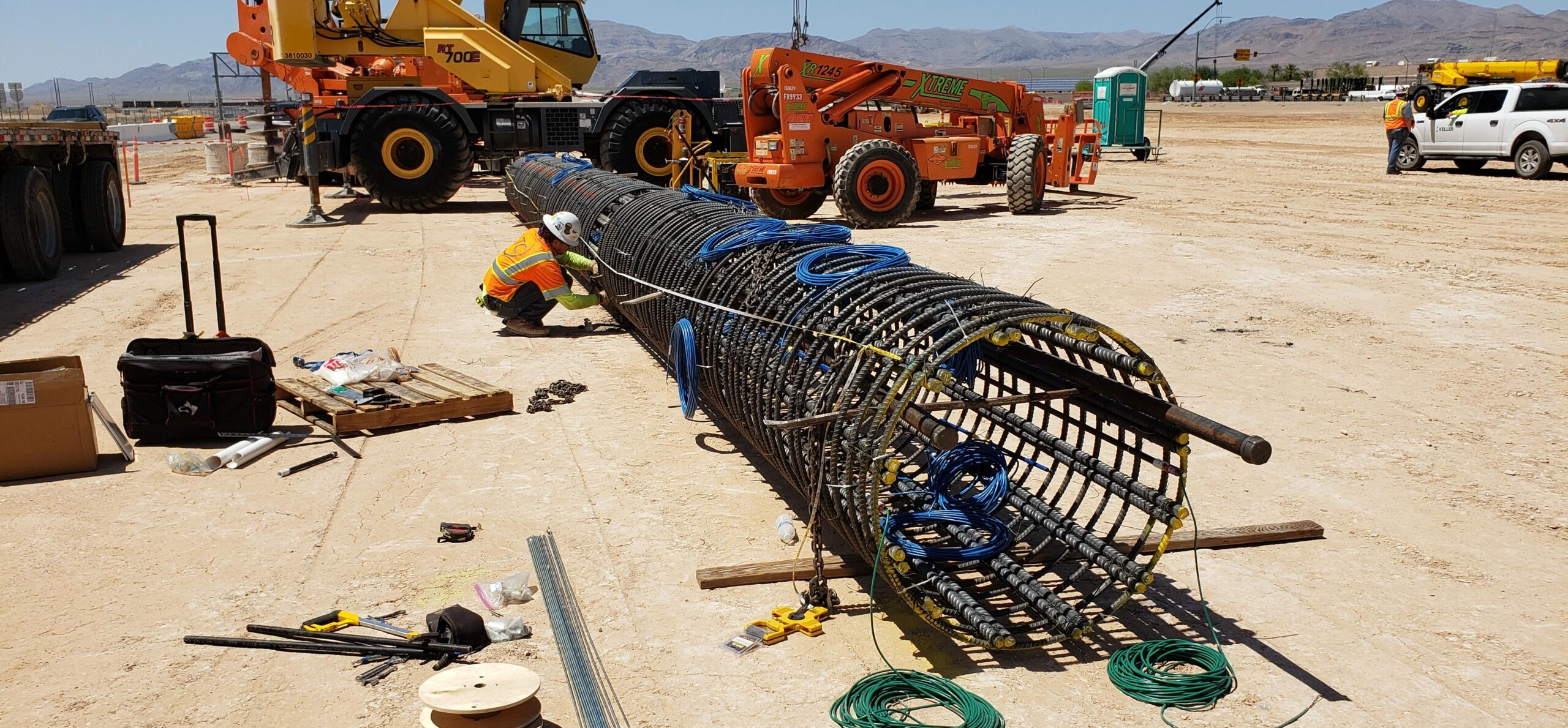 Each of our engineers and project managers is an owner with extensive experience spanning decades. Over the past twenty plus years on hundreds of job sites around the world, we have seen it all. LTC's founders have published multiple peer-reviewed journal articles, developed patents and written test standards related to deep foundation testing. We helped write the book on bi-directional load testing. LTC is active as a member of DFI, ASTM, ASCE and ADSC, continuing to shape the deep foundation industry.
---
Call us for a quote. We can usually provide a budget number on the phone. A full Quote and Scope are typically prepared and sent within 24 hours. Feel free to call us for a free consultation if there is some flexibility in test design. Our clients are frequently surprised how many options they actually have. 678-262-6932
1BDSLT is sometimes referred to as "Osterberg Cell®" or "O-cell®" Testing because of its inventor, Jorj Osterberg. Osterberg Cell and O-cell are registered trademarks of Jorj O. Osterberg, Ltd.
Deep Foundation Load Testing | Bi-Directional Static Load Testing
Load Test, Load Testing, Load Test, Load Testing, Load Test, Load Testing, Load Test, Load Testing, Load Test, Load Testing, Load Test, Load Testing, Load Test, Load Testing, Load Test, Load Testing, Load Test, Load Testing, Load Test, Load Testing, Load Test, Load Testing, Load Test, Load Testing, Load Test, Load Testing, Load Test, Load Testing, Load Test, Load Testing, Load Test, Load Testing,Load Test, Load Testing, Load Test, Load Testing, Load Test, Load Testing, Load Test, Load Testing, Load Test, Load Testing, Load Test, Load Testing, Load Test, Load Testing, Load Test, Load Testing,Load Test, Load Testing, Load Test, Load Testing, Load Test, Load Testing, Load Test, Load Testing, Load Test, Load Testing, Load Test, Load Testing, Load Test, Load Testing, Load Test, Load Testing,