Recently, a pedestrian bridge over the Vltava River in my home town of Prague, Czech Republic collapsed. Several people were hurt, and a fairly extensive and public investigation was conducted to determine the cause of the accident.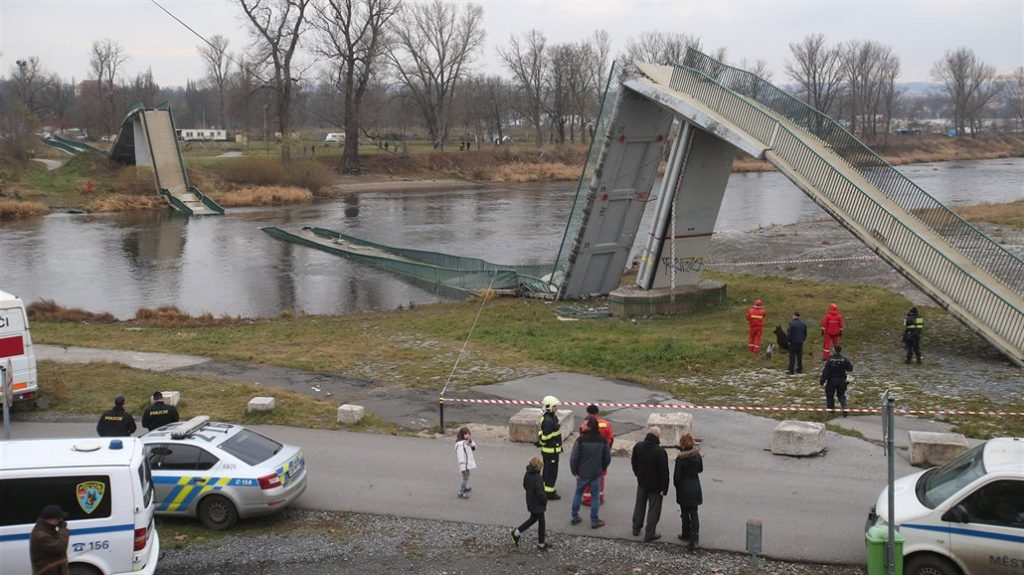 Since it involved civil engineering, and gave me a chance to practice my Czech, I followed the story on a couple of local news sites. Lo and behold, reading up about the history of the design and construction of the bridge, I found the following gem: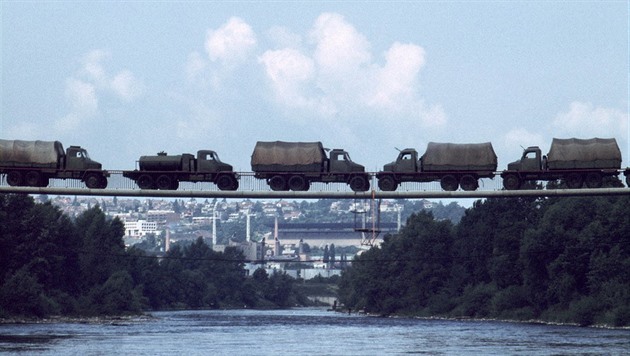 When this pedestrian bridge was first completed in the late 1970's, it was load-tested. By driving a convoy of laden military vehicles over it. Certainly a good way to prove the carrying capacity, unless you happen to be the poor army conscript driving the last truck…
Anyway, it got me thinking about the testing we do, which takes place long before the superstructure is built, and very rarely involves any white-knuckle moments. Bi-directional testing needs very little external logistical support, takes place on a limited footprint without interrupting other project activities, and is inherently safe. It is the most cost-effective way to test a deep foundation element to ultimate capacity. LTC is committed to optimizing the delivery of bi-directional testing services, so that even small and medium-sized projects (like pedestrian bridges) benefit from this technology.
Jon Sinnreich, February 2018
UPDATE – I recently learned that another bridge in Prague built in the early 1970's also underwent some innovative and unusual load testing. This is the Nusle valley bridge, a post-tensioned box girder structure with two directions of metro train line inside the box and 4-lane road deck on top.
For political reasons, after the bridge was already under construction, Prague switched suppliers for the metro from Swedish to Soviet Union-made cars (which were much heavier). To verify it would support the additional load, they statically load-tested it. With a column of sixty-six T-54 main battle tanks weighing 40 tons each.  I like that they drove them off-center for a worst-case load condition.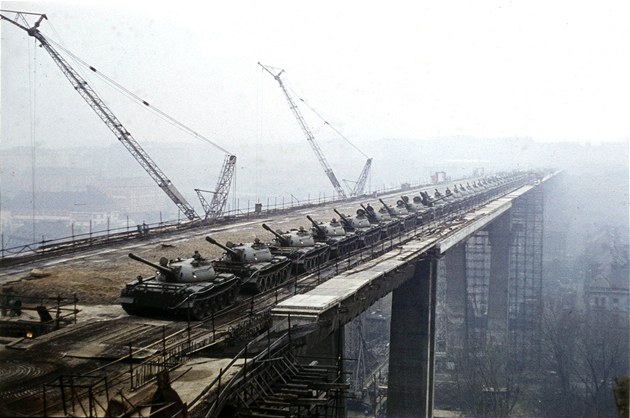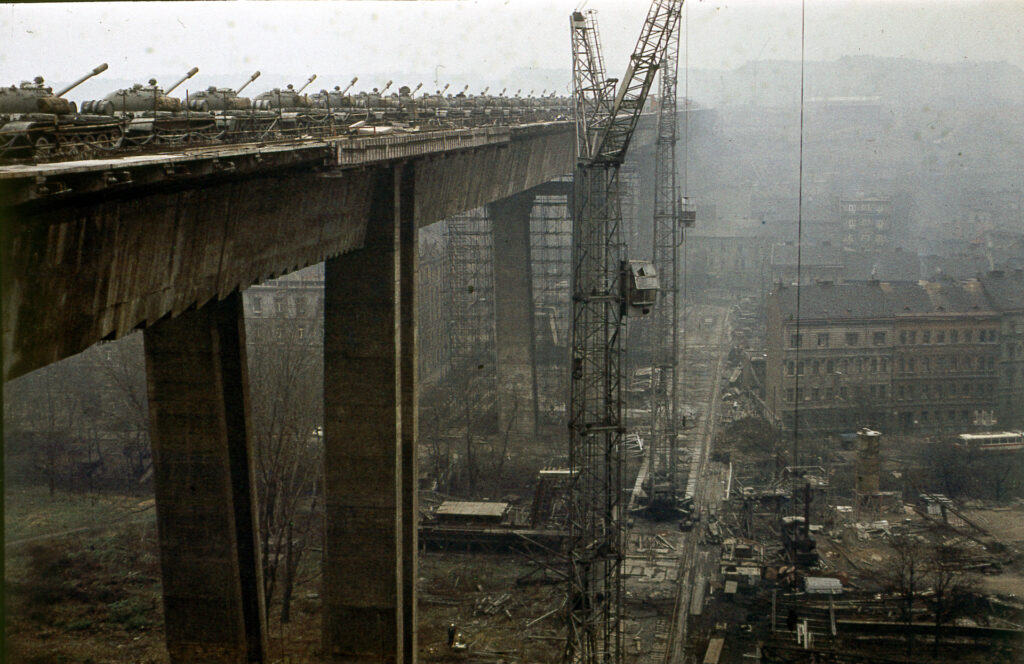 And oh yeah, they also performed dynamic load testing. With rocket motors…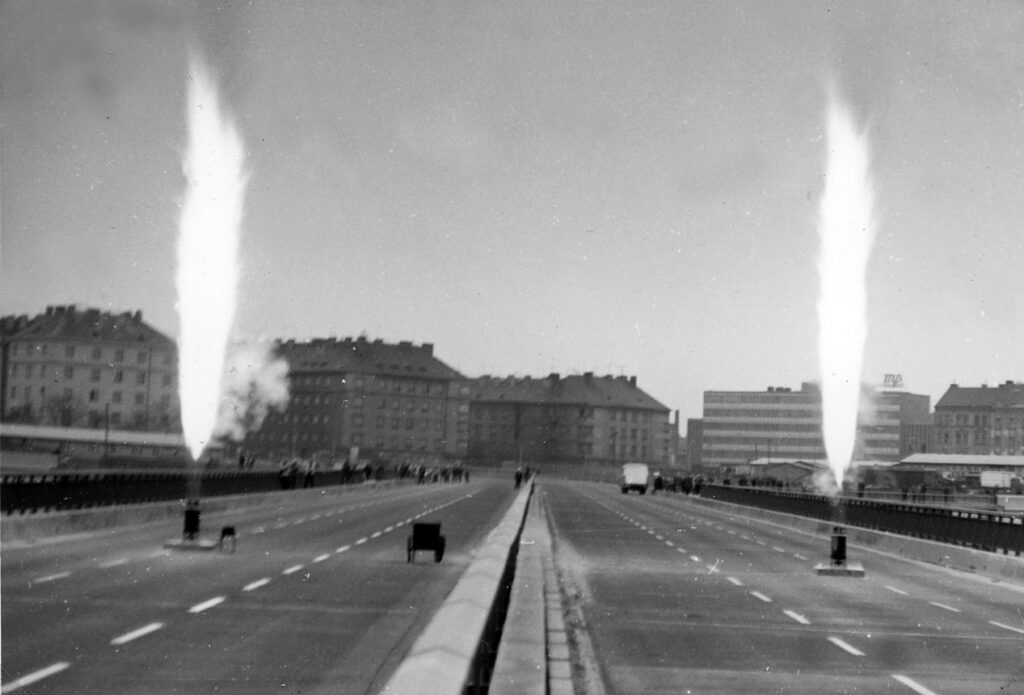 Happy to report this bridge is standing strong and working as designed to this day.